Paying tolls, made easy!
For only $2.50 per month for an annual subscription, you'll receive a plan that's clearer than your windshield after a summertime car wash.
Save $10
Limited-time Offer**
1 Year Subscription - $40
$30
Billed annually.
SAVE $10 NOW
Pay-As-You-Go Tolling
Only pay for tolls as you use them
$18 Per Additional Vehicle
Billed annually at $18.
Peasy members pay the cost of the toll plus a transaction charge.
Tolls less than $3 $0.16/toll
Tolls more than $3 $0.33/toll
**Offer details: Introductory subscription discounted $10 off of the standard retail rate of $40. Limited time offer. Subject to change.
Pay as you go-go-go!
Peasy makes it easy to pay tolls…
Peasy is one of the largest payers of tolls in the United States, and we pass any savings along to our subscribers. You'll get our best rate plus a small transaction charge of $0.16 or $0.33 per toll. That means, in some cases, you may pay less than the posted cash rate and you'll never pay more than the standard toll charge plus our transaction fee. Well worth the cost to avoid fines, penalties, pre-funded accounts and the inconvenience of paying by mail.
Drive worry-free.
Peasy's pay-as-you-go system keeps your focus on the road ahead – saving you time and stress.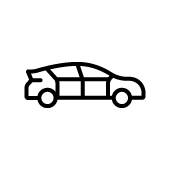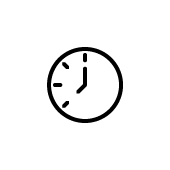 Peasy pays the toll on-time.